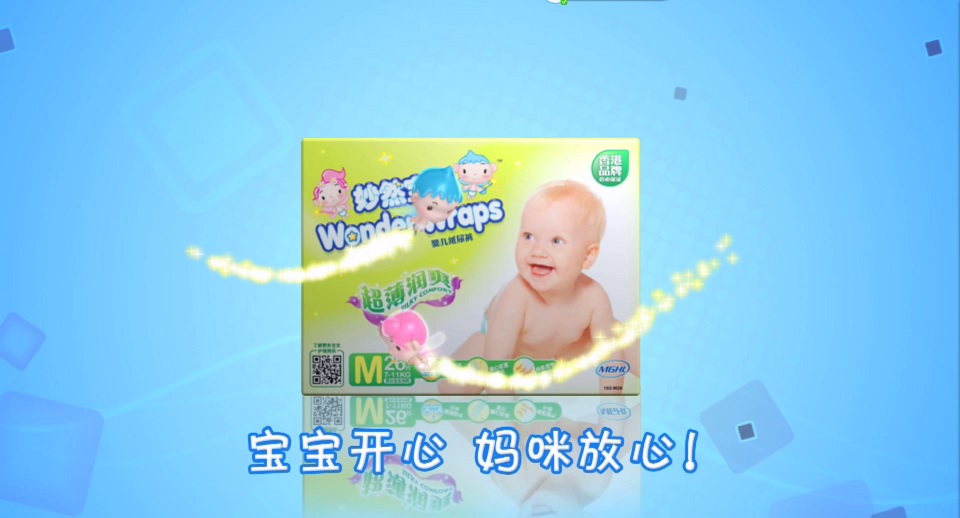 Wonder Wraps Short Film Re-Launched on Jiangsu Weishi TV
From August onwards, the familiar words"You Love, We Care" along with Wonder Wraps' loveable twin angels will once again hit the airwaves through Jiangsu Weishi TV during certain afternoon periods!  Stay tuned!
MGHL Lands Primetime Commercial Slots
MGHL proudly announces that its commercial segment for July on Jiangsu Weishi is slotted in the afternoon between various prime-rated television programs.  Be sure to stay tuned!
Wonder Wraps Short Film Ready for November Launch!
MGHL proudly announces that its first ever animation short featuring Wonder Wraps products and its adorable twin angels, will be ready for launch in November on Jiangsu and JieJiang Weishi.  Stay tuned!
Share us: