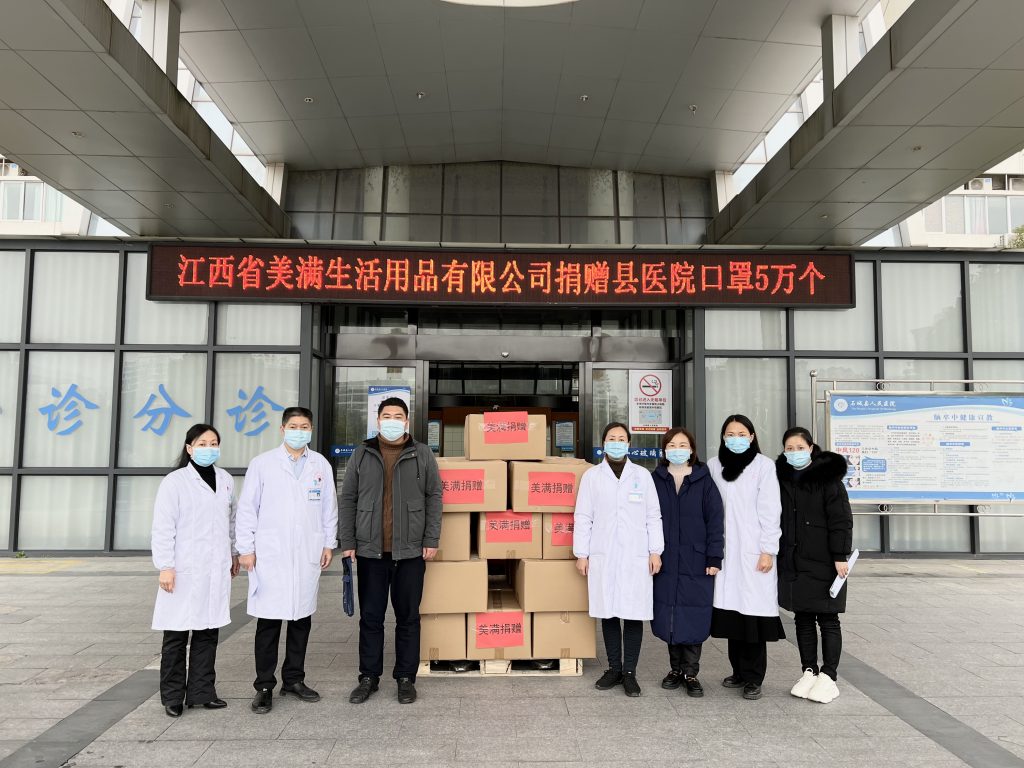 Winter Warmth: MGHL Donates Much Needed Masks to Hospitals
The a new wave of COVID-19 arriving at a global scale, local hospitals are scrambling to re-supply much needed supplies such as face masks. Marvel Group Holdings' wholly-owned subsidiary, Jiangxi Marvel Consumer Products Company Limited took up the call and donated 50,000 Bethreis disposable face masks to the local municipal hospital.
The Shicheng Municipal Hospital's relevant department staff was on hand for the delivery, and expressed gratitude for Jiangxi Marvel Consumer Products Company Limited's generosity at a time of need. The masks donated will be used for frontline staff in their line of duty. Staff for Jiangxi Marvel Consumer Products Company Limited added that the company will continue to provide necessary supplies when needed to the community, as part of the Group's continuing efforts to contribute to its communities.
Jiangxi Marvel Consumer Products Company Limited was established in 2012 and specializes in the manufacturing of children's sanitary consumer goods at large scale. Headquartered in Hong Kong, Jiangxi Marvel was established in Jiangxi and was a hundred million dollar commitment as a production facility employing international-grade dust and bacteria free facilities covering 30,000 sq. meters. With 6 fully automatic, world-beating production machines, Jiangxi Marvel produces a wide variety of children's disposable consumer products, and has a capacity of 100million pieces of diapers per month. Other than numerous OEM partnerships with major children's brands, Jiangxi Marvel also produces its own product lines, most notable of which are: Wonder Wraps, Robasuk, Cozy Care and Naughty Baby. MGHL had begun production of face masks in 2020 due to COVID-19, to alleviate the initial heavy lack of supply. MGHL will always contribute to its community, providing hope and positivity wherever it goes.
Share us: