Marvel Group Holdings Limited Launches "Aviator" and "Artist" Lines, Pushes Quality Higher
Marvel Group Holdings Limited recently launched two new product series under its Wonder Wraps brand, Aviator and Artist, to great fanfare. What's the secret behind its successful launch?
Wonder Wraps Artist Series: Camellia Oil-Infused Diaper Pants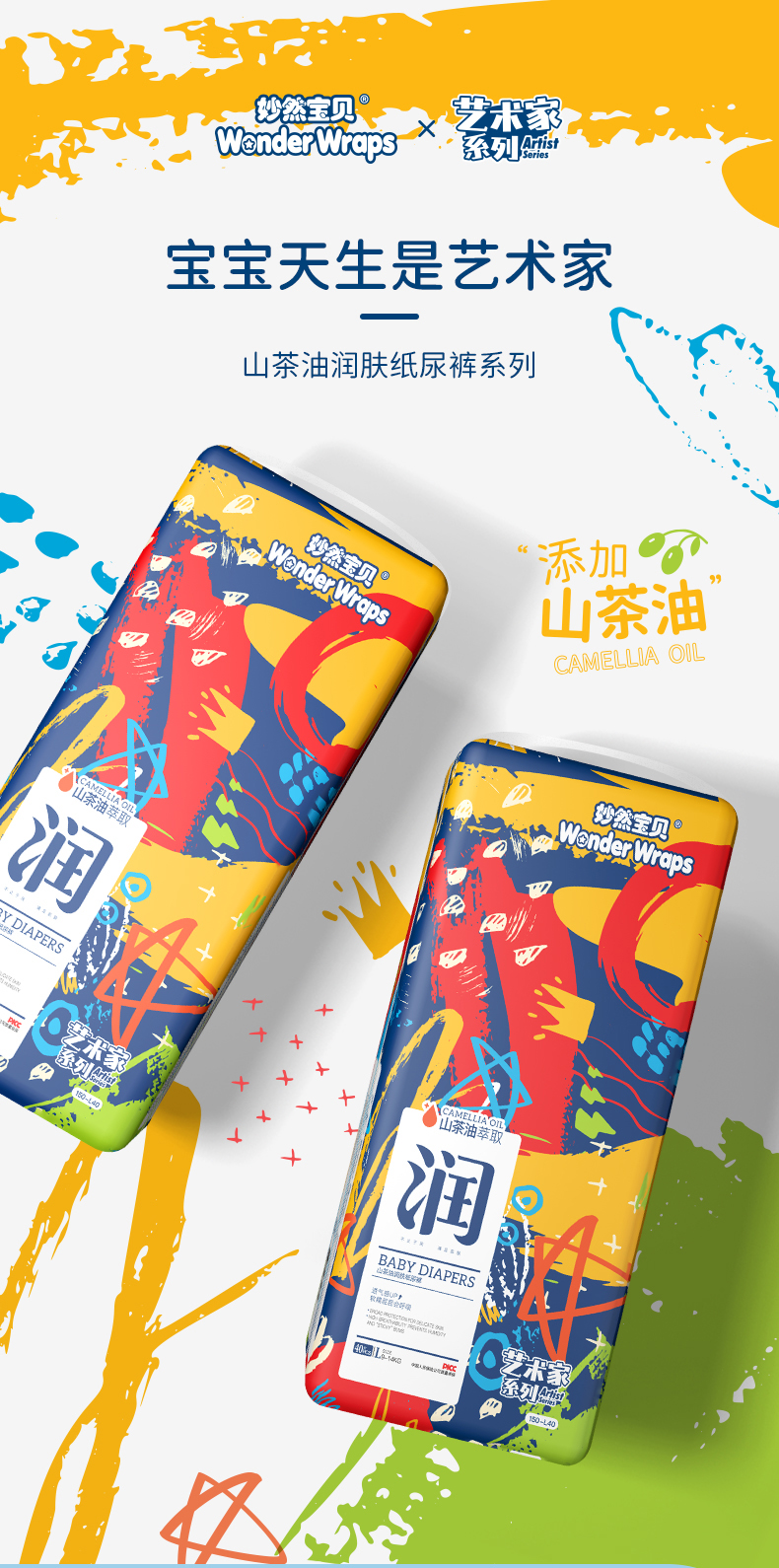 The dryness that comes with winter always makes a child's skin more sensitive, and they require the softest diapers possible, which is why Wonder Wraps has launched its new Artist series. Infused with camellia oil, each Artist diaper pants has a surface layer registering a pH level of around 6, as tested by SGS. Artist's weakly acidic contact layer allows the mitigation of urine's own pH levels, reducing skin irritation. Artist's new upgraded "hourglass" contact layer design allows for faster absorption and no re-wetting, maintaining a constantly dry bum! What's more, the packaging is designed to inspire the artist in every child, with numerous colors and shapes to ignite the imagination.
Wonder Wraps Aviator Series – Space Age Diaper pants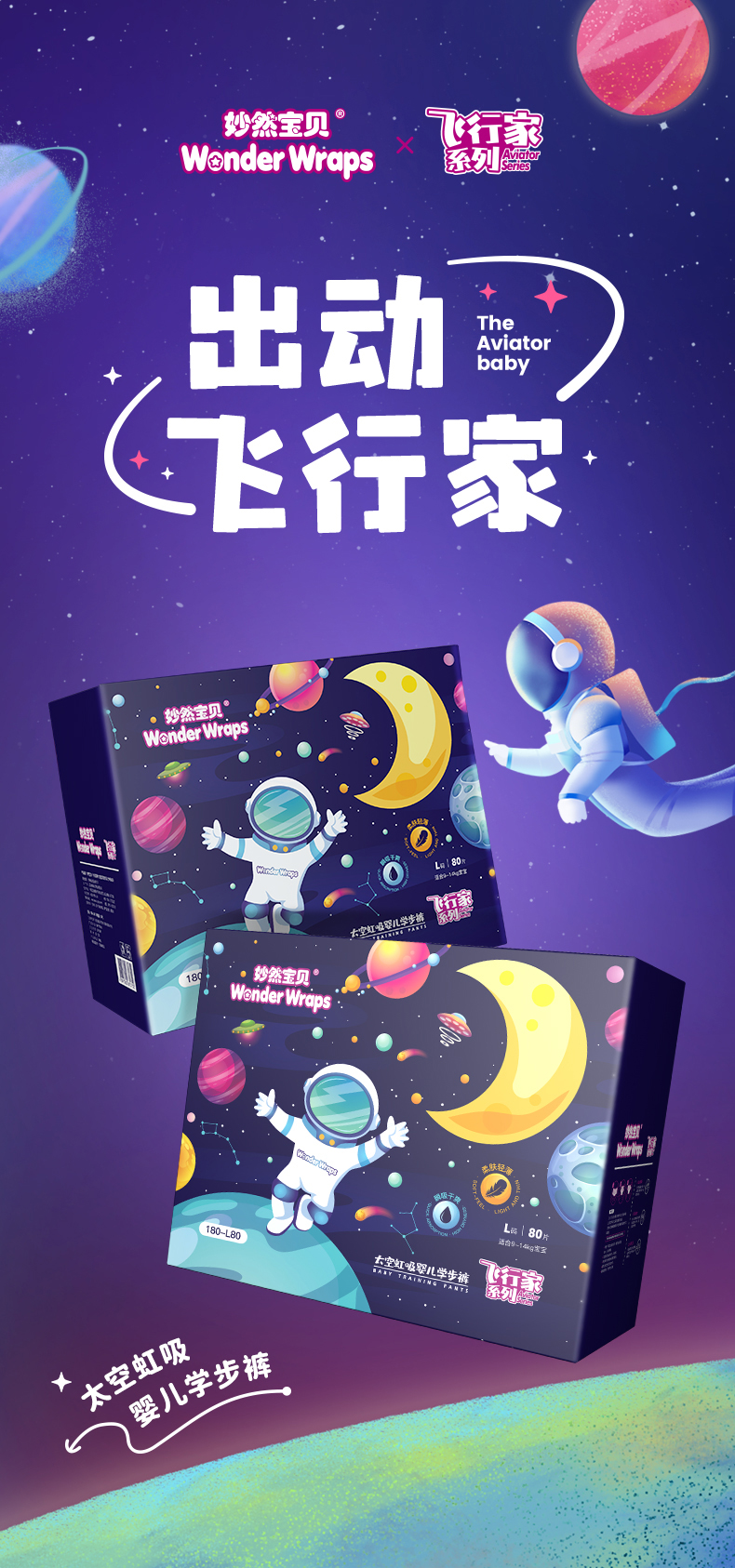 It is common sense that the thickness of a diaper pants will impact its comfort level: the thicker it is, the less comfortable. Wonder Wraps' new Aviator diaper pants series was launched using the latest space-age technology, resulting in thickness of just 2mm. This is done by utilizing a wider absorption surface, allowing for quicker absorption yet able to take in 800ml of liquid. Such absorption levels allows any child to sleep soundly through the night. Designed to inspire, the packaging of the Aviator series contains designs of space, with planets and an astronaut, a true inspiration for aspiring astronauts that's easy on every parent's eyes.
The best and latest in every detail, Wonder Wraps products always produces beyond international standards. With a full arsenal of the latest production machinery, combined with the best raw materials purchased from Hankel (Germany), Hyosung (Korea), BASF (Germany), HB Fuller (France), and 3M (USA), Wonder Wraps leaves nothing to chance, as recognized by its test reports from SGS. An international testing laboratory. Simply put, Wonder Wraps will persist with the best in raw materials, production, and product specification to ensure that only the best is used for every child as they grow.
Share us: