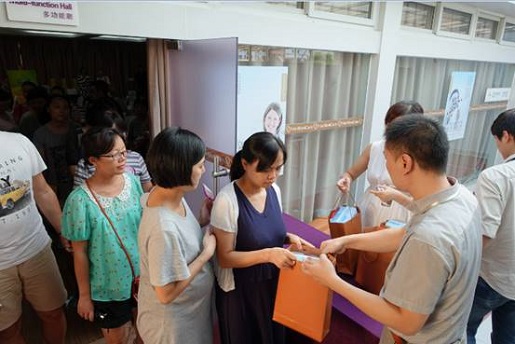 Wonder Wraps Attends HarMoniCare Hospital's "Tribute to Breastfeeding Moms" Event
5 September – HarMoniCare Shenzhen Woman & Childrens Hospital's "Tribute to Breastfeeding Moms"series of activities began today, and as we strive to undertake the care part of child-rearing, we were there in full force!To celebrate moms, we brought our best products to show attendees, while all of our products are made with imported materials that are processed using state-of-the-art technology. Not only do we want to share in the success of raising a child, we wish to instill happiness in the mother for making the right choices as well!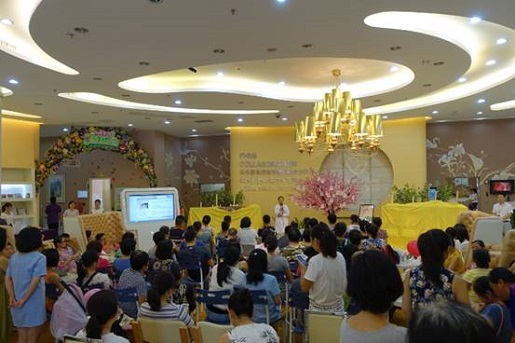 300 Mothers attend "Tribute to Breastfeeding Moms" Event
According to reports, over 300 newly-minted mothers attend the "Tribute to Breastfeeding Moms" event, and all participants received her own hamper. Included in thehamper is our "106 – Soft Delights" and "131 – Intimate Love" diaper pants trial packs. The day was packed with speeches by experts, information sessions on breastfeeding, and art exhibitions.
There has been a recent trend towards a preference for breastfeeding. Relative to chemical-intensive synthetic formula, breastmilk is organic safe, along with being rich in all the nutrients that an infant requires for growth. In other words, the use of breastmilk is the optimal method of feeding a baby, and the best gift a mother can give her child.
We strive to give our babies the best. If the information session resolves the problem of what the baby eats, what about how the baby excretes excess? If not handled with care, a baby's skin can be significantly affected by the type of diaper used.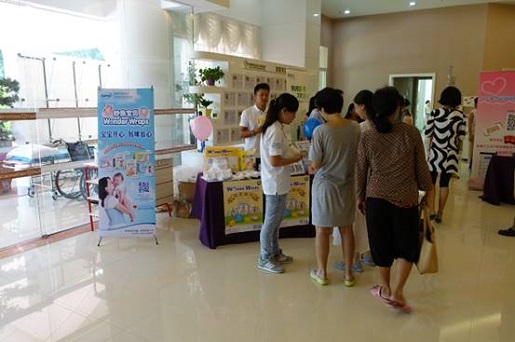 Wonder Wrap – You Love, We Care!
Established in 2012, Wonder Wraps is a children's diaper company based in Hong Kong, and has created a solid fanbase of millions of moms across the globe. Every step of the manufacturing process, from design to production, utilizes the most advanced and reliable technology and process to create a product that minimizes irritation to a child's skin. At the heart of our pursuit is our ability to think like a parent, and what it would take for a baby to grow happily, and our gifts in the complimentary hamper during this "Tribute to Breastfeeding Moms" event signifies our wish that all moms should have to worry about is loving, while we take care of the "caring".
We understand the difficulties of raising a baby, which is why we take it upon ourselves to create products that allows mothers to not worry about quality. Our Soft Delights product, for example, contains an innovative 6-tiered core which houses enough pulp and super-absorbent particles to take in 2 large water bottle of water, while simultaneously increase absorption by 12 times, thereby keeping the baby dry at all times and prevent diaper rashes. To ensure that this emphasis on quality is consistently produced, all our products undergo stringent testing to ensure no additives or contamination, so that our products are safe for the baby and for the environment.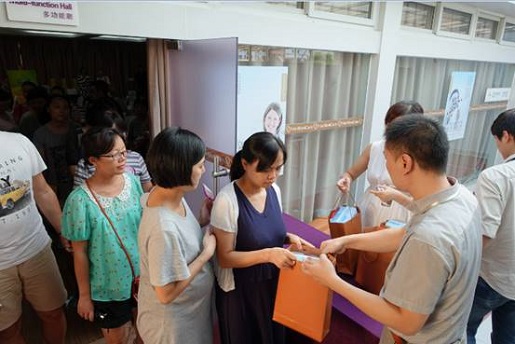 If breastmilk is a mother's best gift to her child, then quality sanitary products is an essential element to a baby's healthy growth. We at Wonder Wraps will continue to strive to be mommy's best helper, providing the best products possible to ensure a baby's healthy growth, so that moms only need to love, while we handle the care.
Share us: